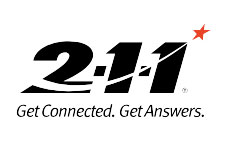 NC 2-1-1 is an information and referral service provided by the United Way of North Carolina in all 100 NC counties, with the support of 53 local United Way chapters throughout the state.  Services include:
Housing
Food assistance
Homelessness Assistance
Utility Assistance
Mental Health & Addiction Services
Prescription Assistance
Healthcare Services
Clothing Assistance
Tax Help
Dial 2-1-1 for free, confidential, multi-lingual assistance, 24 hours a day, 7 days a week, 365 days a year.
---
The following articles were authored by GVPH staff and are available to give you a brief overview of these topics.
Local Health Departments' Costs of Providing Environmental Health Services
Authors: Simone Singh, Nancy L. Winterbauer, Ashley Tucker, Lisa Macon Harrison
Publication: Frontiers in Public Health Services and Systems Research
A Tool to Cost Environmental Health Services in North Carolina Local Health Departments
Authors: Nancy L. Winterbauer, Simone Singh, Ashley Tucker, Lisa M. Harrison
Publication: Frontiers in Public Health Services and Systems Research