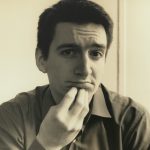 Stepping Up is a national initiative to reduce the number of people with mental illness in jails. Stepping Up works to divert persons with mental illness from entering the jail system.
Some statistics:
More than two thirds of jail detainees have a substance abuse disorder
17% of jail population has serious mental illness ₋ Of these 75% have co‐occurring mental illness and substance abuse disorder
Inmates with mental illness…

have a longer length of stay and are more likely to return to jail
don't receive the treatment they need in jail
cost the jail is 50% more than other inmates
Granville Vance Public Health is the coordinating agency for the Five-County Stepping Up Initiative.
Franklin, Granville, Halifax, Vance, and Warren Counties formed a regional Stepping Up Initiative in November 2015.  The Five-County Stepping Up Initiative currently meets every other month, on the second Monday of the month in February, April, June, August, October and December.  Meetings are held from 2 – 3:30 pm at the Vance-Granville Community College Civic Center, located at 200 Community College Road, Henderson, NC 27536.
For additional information about this project, please contact:
Meredith Wester, BSW, MSW
Social Worker, Granville Vance Public Health
919-690-2115
MWester@gvdhd.org