Teen Prevention Education Program (Teen PEP)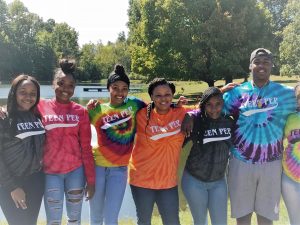 The Teen Prevention Education Program (Teen PEP) is a school-based, comprehensive sexual health program that utilizes peer-to-peer education to increase students' knowledge, attitudes, skills, and behaviors associated with healthy decision-making. High school juniors and seniors serve as peer educators who are taught all assignments then conduct a series of structured workshops for groups of younger peers, faculty, and family members designed to reduce risk factors for sexually transmitted infections, HIV, and unintended pregnancy, while simultaneously enhancing protective factors against these issues.
In Vance County Teen PEP is led by two of our staff, Shante' Speed and La'Shanda Person, who implement the program at Vance County High School. Teen PEP here in Vance County has been recognized as 1 of 2 programs in North Carolina that has been awarded certification in the state. The student leaders involved in the program have the opportunity, once requirements are met, to receive recognition as certified peer educators. This official recognition can be included in college applications, resumes, and more. Certified peer educators will also receive an honor cord at their graduation.

Teen PEP recruits students who are interested in serving their school and communities as peer educators and role models once per semester. Interested students will need to complete an application along with both a group and individual interview to be considered. Applications will be made available electronically during the recruitment process.
To stay connected with Teen PEP and all of our upcoming events and future recruitment, please follow us on FaceBook at "Teen PEP Vance County" and Instagram "@teenpepvanceco"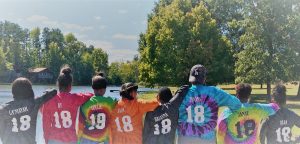 For more information please contact:
 La'Shanda Person, BSW, M.S.                          Shante Speed, BSPH
  Teen PEP Supervisor                                Teen PEP Coordinator
  252-492-7915 ext 248                               252-492-7915 ext 267
   lperson@gvdh.org                                    sspeed@gvdhd.org