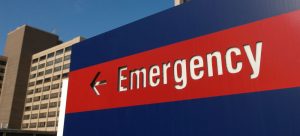 Granville Vance Public Health develops and exercises Preparedness & Response Plans for the agency to use in the event of natural or man-made disasters.
The Preparedness Coordinator coordinates and plans for public health responses to public health emergencies both natural and man-made. The coordinator works closely with Emergency Management and other partners to assure readiness to events that affect the health of the community.
Granville Vance Public Health encourages residents to prepare for emergencies and disasters and works to prepare and protect the community as a whole through planning, drills and more. Linked with county, regional, state, and national resources, we receive up-to-date information on any biological or communicable disease occurrence that could affect your health. When the need arises for critical health information, you can depend on Public Health to be prepared to respond.
Individuals are encouraged to prepare for disasters by assembling an emergency kit including health care supplies, food, water and more.
If you would like more information, contact:
Wendy Smith
wsmith@gvdhd.org
(252) 492-7151 (office)
(252) 631-0655 (fax)
Emergency Preparedness Resources: