The mission of the Granville Vance Public Health (GVPH) is to Protect and Promote Health in Granville and Vance Counties.
Public Health is the practice of disease detection and prevention in populations. It is the science and art of protecting and improving the health of the communities through educating providers and the public, promoting healthy health lifestyles, and detecting and preventing the causes of disease and injury.
Public health works to prevent costly and complex health problems before they occur. Supporting local and public health supports economic development and potential for improvements in other areas that are important to community resilience. GVPH accomplishes its mission through collaboration with local partners and works to anticipate, identify, and meet the needs of our community.
Your Environment. Your Community. Your Health.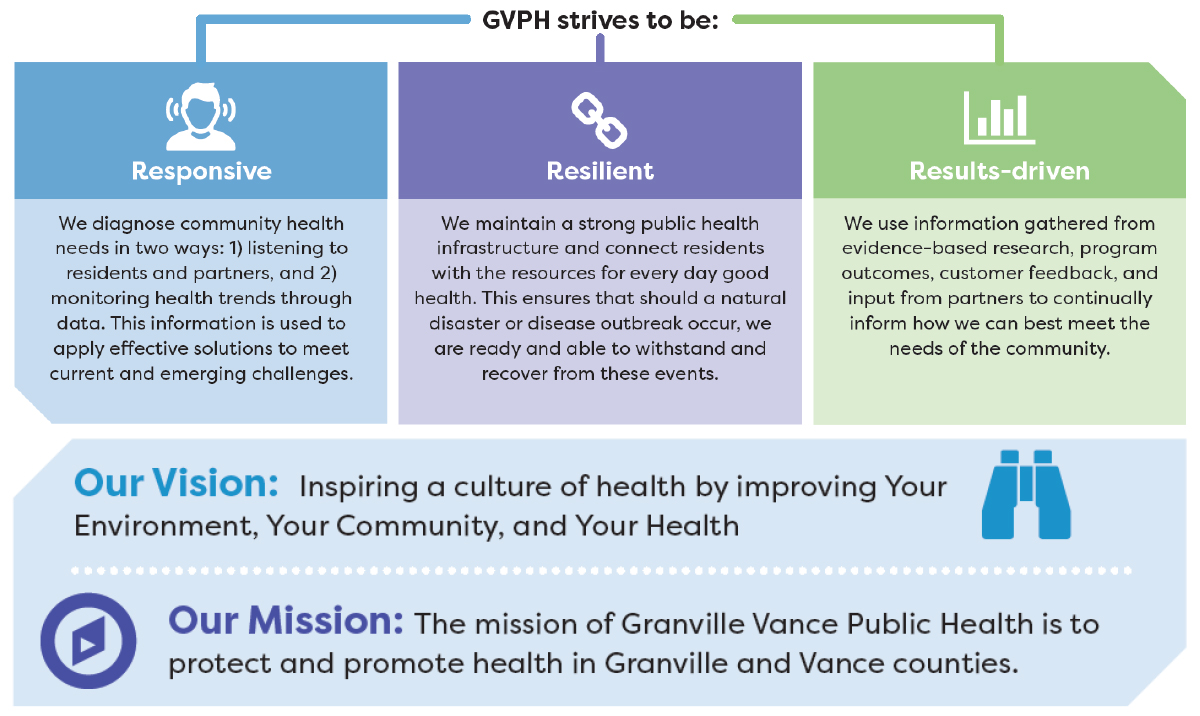 ---
Funding for Granville Vance Public Health, including this website, is provided by County, State, and Federal governments, and grants from private foundations. This website does not accept or host any advertisements.
---